Oct 12th
2014
A lot of icons I design involve representing a human.
Often, it makes sense to draw a circle above a box, like a head above a body.
But what if this is perceived as a male icon? Are comments like "it's too masculine, can we make it look more like a woman" valid?
Consider: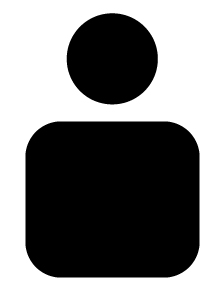 Is this a male or female user? Does it matter?